Story Time Mexican Dinner Box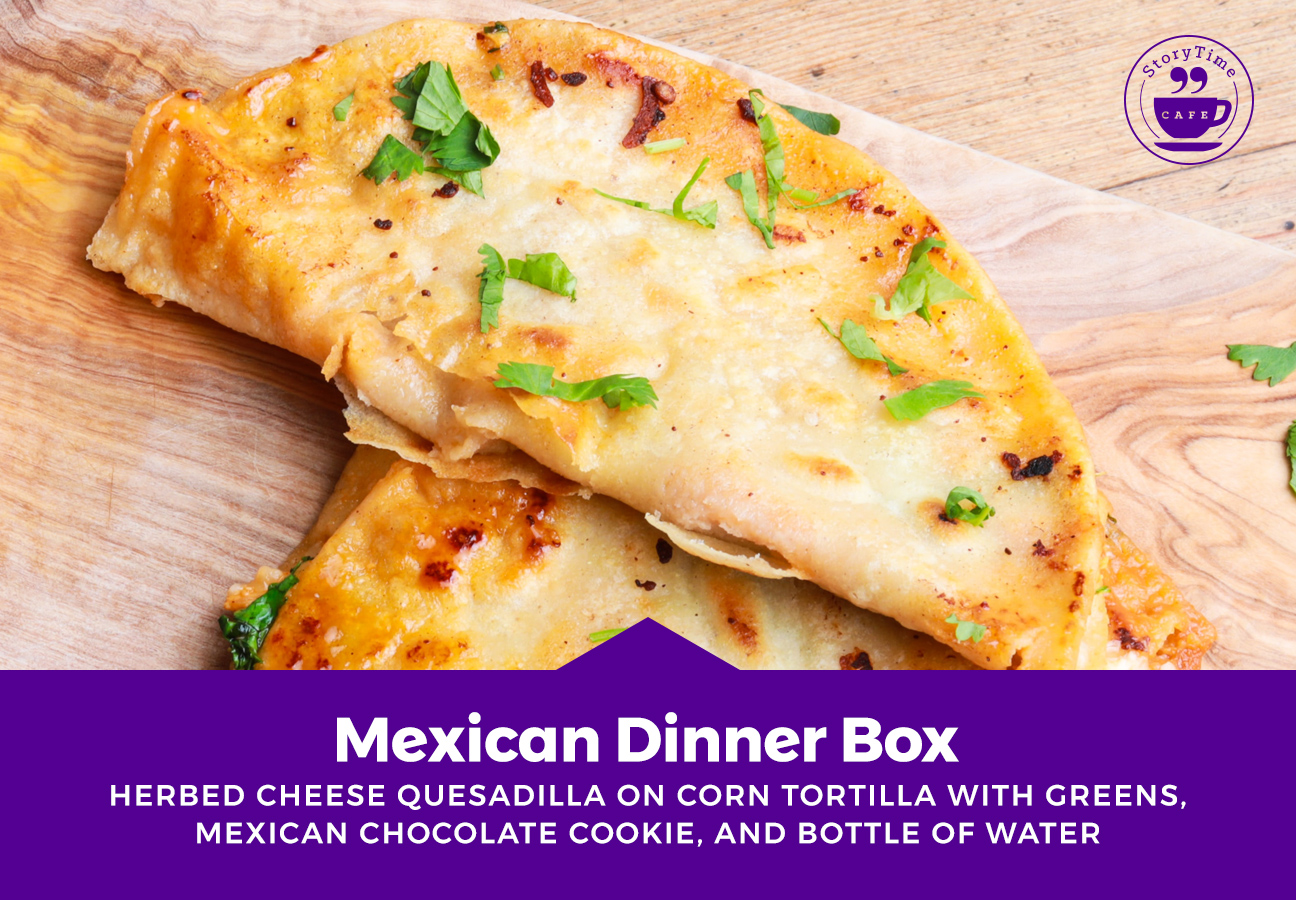 Story Time Mexican Dinner Box
Prepared by our in-house Chef Kerry Romaniello and team, we are serving up quesadillas with herb cheese wrapped in a corn tortilla with greens paired and a Mexican chocolate cookie. Served to go with a bottle of water.
Pre-order for Monday's #iamptf Connection Night & Open House (Sept 23rd) and pick up your TO GO order in the Storytime Cafe between 4:30pm and 5:00pm.
All proceeds benefit our Culinary Arts program.
Orders must be placed NO LATER THAN Thursday, September 19th by 8:00pm.