OSOTA CHESS
Central Florida's Best Instructional Chess Program
The OSOTA Chess program is comprised of the following offerings:
grade level enrichment classes during the school day at One School of the Arts

a middle and high club which allows scholars to play chess on campus during lunch.

an after school club which provides instruction for three different skill levels

a competitive team which competes at local, state, and national chess championships.
OSOTA Chess in partnership with Orlando Chess Academy is a fluid opportunity for chess players across Central Florida to grow in chess. We are open to the community and accept kids from other schools. We strive to help shape a unique chess identity and to provide turning point resources and progressive opportunities as our players' abilities change & skill levels improve.
Grades K- 12 | 4 Levels of Chess Instruction | Two Tracks: Competitive and Recreational |
The Right Fit
One of the great things about our program is that we strive to innovate and meet the many, changing needs of our chess players. In order to remain fluid and keep our programs dynamic, we focus on:
Chess Basics I & II . . .
This class is for true beginners and new chess players. Beginner Chess provides basic instruction such as names and piece movement and is sutitable for all ages. This will be a mixed class of kids in Kindergarten - 6th grade, but this is normal for beginning chess instruction. Students will learn the basic rules of the game and play chess against their peers to develop their familiarity with the game.
Skills Taught:
piece names
piece development
beginning check + checkmate // how to win the game
** Please note that registration for Kindergarten age players require a consultation. We must see how your player handles a club day. Parents are encouraged to schedule a shadow day, free of charge prior to registering. Please contact chess@oneschool.net for details.
Level Up Chess I & II . . .
This is for kids who really want to take their chess game to the next level. They are typically at the intermediate level. There will be instruction and lesson-based play in this level. It's perfect for players who are wanting structured challenges, feedback from a coach, and just overall better game play. This is suitable for Intermediate - Advanced, and students will be monitored for possible promotion. Intermediate players are already comfortable with the rules of the game and have a desire to further develop their chess skills. Students will focus on learning and applying tactical patterns and basic opening principles to their games. They will also play chess with their peers in a structured environment (aside from learning, playing time is a crucial aspect of improvement in chess).
Intermediate players are introduced to
tactics
further their skill in opening moves.
They explore more challenging tactics
gain more confidence on the board.
Advanced Chess . . .
These players are wanting to play others who compete regularly or want to learn how to compete at the local, state, and national level. Players in this level usually have an official USCF rating and are practicing and working on their game through study, competition, and daily tactics. After the first few weeks, we assess who is ready for the second level of Competitive Chess. Our chess coaches really challenge and speak the language of chess players in order to elevate their game. This is suitable for Mid - High Intermediate - Advanced, and students who want to compete in tournaments.
Focuses of this group include
building opening repertoires,
improving tactical vision
learning must-know endgames
Competitive Team . . .
The competitive team is comprised of Intermediate and Advanced level players who are interested in playing at local competitions. These players must be approved by a coach, and will play to represent our school club at state competion, and their individual schools at Nationals. Players who sign up on the competitive team play together as one and support each other one, building a better and more tight knit chess community.
FALL SEMESTER
Registration Opens Soon
New Email: chess@oneschool.net
Rates and Scheduled Days . . .
50% off Sibling Discounts are available. Refunds are not available for missed days. If there is a normal cancellation, families will be contacted within 48 hours. Emergency 24 hours.
One School Chess Players
CHESS BASICS // Fall Semester $90 (Beginner I & II)
LEVEL UP // Spring Semester $90 (Intermediate I & II)
ADVANCED // Spring Semester $108 (Advanced Skill)
COMPETITIVE TEAM FEES // $TBD (Nationals + State)
Community Chess Players
CHESS BASICS // Spring Semester $108 (Beginner I & II)
LEVEL UP // Spring Semester $108 (Intermediate I & II)
ADVANCED // Spring Semester $126 (Advanced Skill)
COMPETITIVE TEAM FEE // $TBD (Nationals + State)
Disclaimer::
** Spring Registration March 8th - March 25th **
Note: Classes fill up quickly. We cap the program at 52 players. Email radorno@oneschool.net to be waitlisted.
2017 National Scholastic Chess Championships in Orlando. More than half of our competitive team had successful games and won at least one round.
Avery K - 1st place for Unrated Section

David R. - 2nd place for his 800 - 1000 section

Caleb H. - 3rd place for Unrated Section

Andrew T. - 1st place for Blitz Chess
2015-2016
Orlando Chess Academy + OSOTA Chess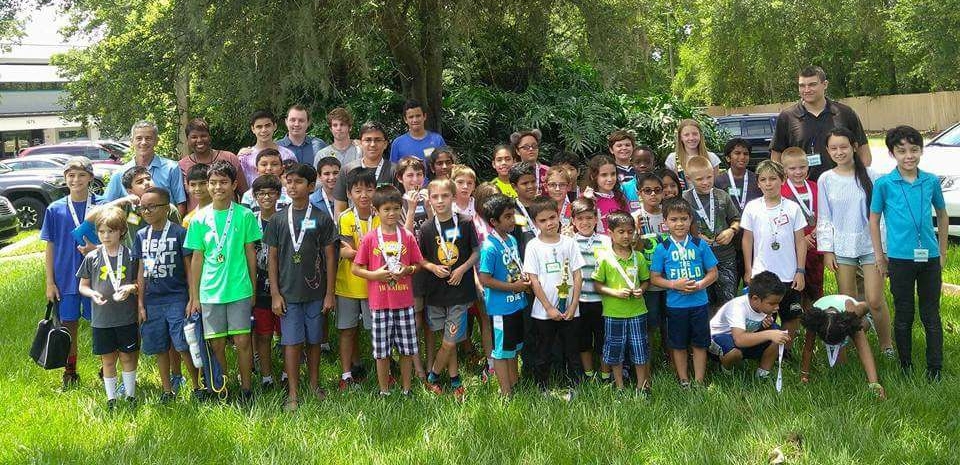 2017-2018 OSOTA CHESS + OCA
44 individual wins, 3 team trophies in 2nd, 3rd, and 4th place, as well as 1st place individual.
K-3 Divison Second Place
K- 5 Division 4th Place
K -8 Division 5th Place
K-12 National Scholastic Championships
Orlando Florida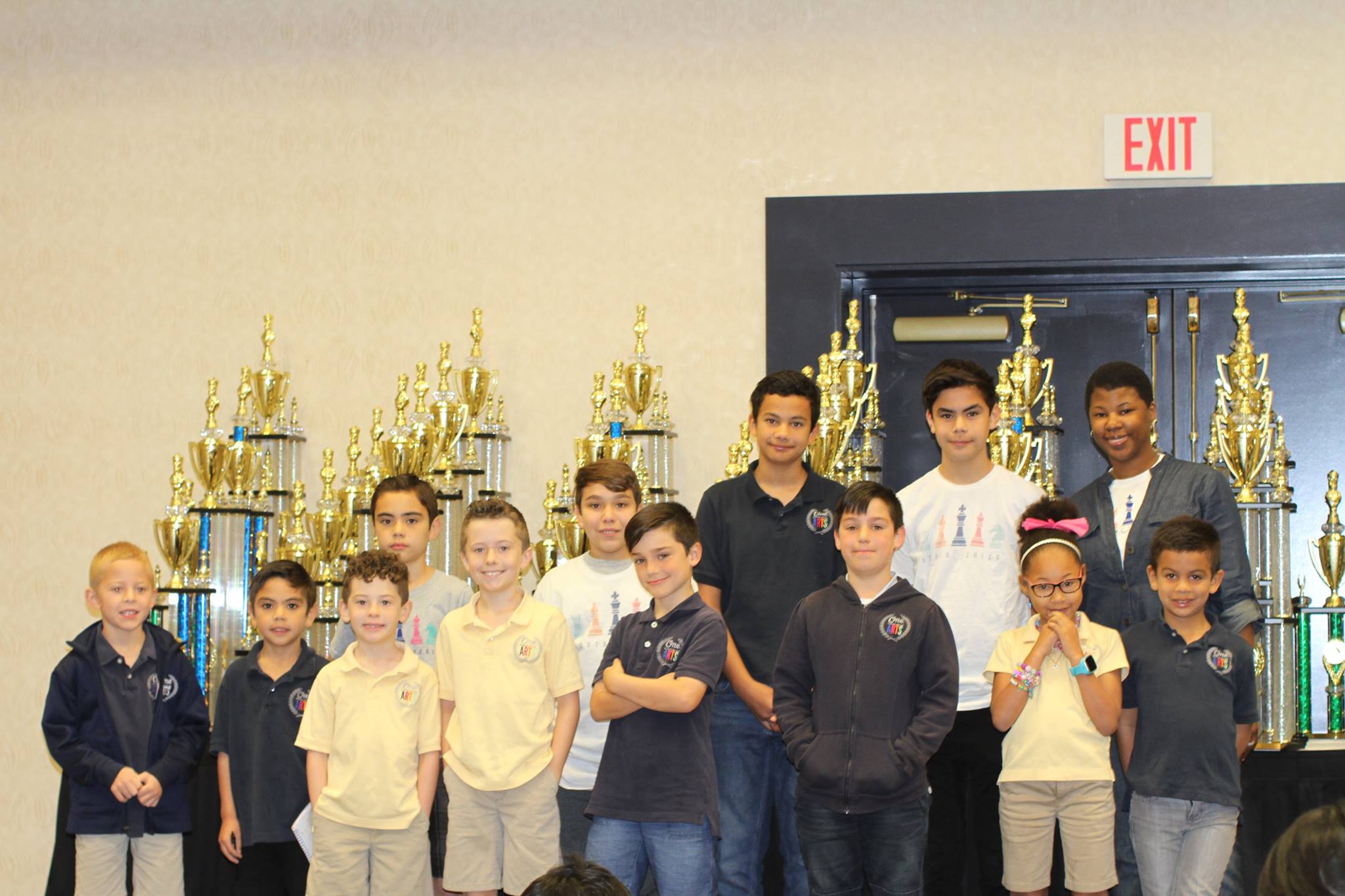 Florida State Scholastic Championships
Orlando, FL.
Fl. State Scholastic Championships
Orlando, Fl.
K -12 National Scholastic Chess Championships